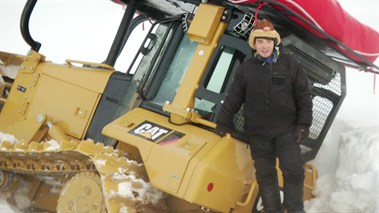 After the initial cold chamber test, several members of the expedition team travelled by road to northern Sweden to trial a wide range of kit and run selection tests for the two mechanics and drivers.
Initially told they could expect uncharacteristically warm weather, the guys were at one point concerned that the conditions would be no worse than a harsh British winter and their great efforts to get to the Arctic Circle not fully rewarded. They soon discovered how wrong weathermen can be, however, as temperatures plummeted and their mettle was well and truly put to the test.
Follow the links from this page for Steve Holland's fascinating four-part account of gruelling training regimes, dicing with danger on a D6N and a particularly gruesome case of frostbite.