Sir Ranulph Supports Cross-Channel Swimmers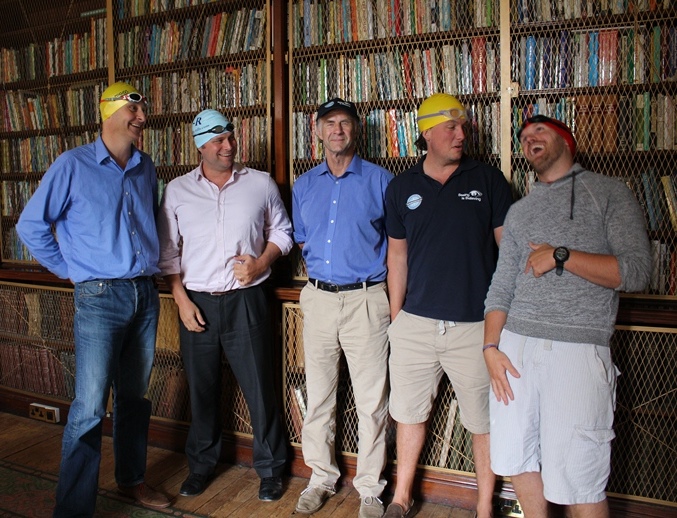 As all of our supporters will know, one of the main aims of the Coldest Journey is to raise $10M for Seeing is Believing. The Challenge Yourself appeal has got people around the world putting themselves to the test with all manner of crazy ideas for raising money and well done to them.
Yesterday, I met up with all four of the curiously named Channel Arm Bandits, who will be crossing the English Channel in a four-man relay in a couple of weeks. You will know two of them, Hugh Bowring and Tris Kaye, from the expedition's Operations HQ. They will be joined by Hugh's brother Guy and Rob Dunnett, who is the oldest of the bunch and by all accounts the fastest as well.
They are doing something marvellous for a wonderful charity, and have themselves spent over £3,000 of their own money in expenses for the swim (which they will NOT be reclaiming through sponsorship). If you want to support them please visit their Just Giving page. No amount is too small!
Best wishes,
Ran Fiennes