Setting Things Straight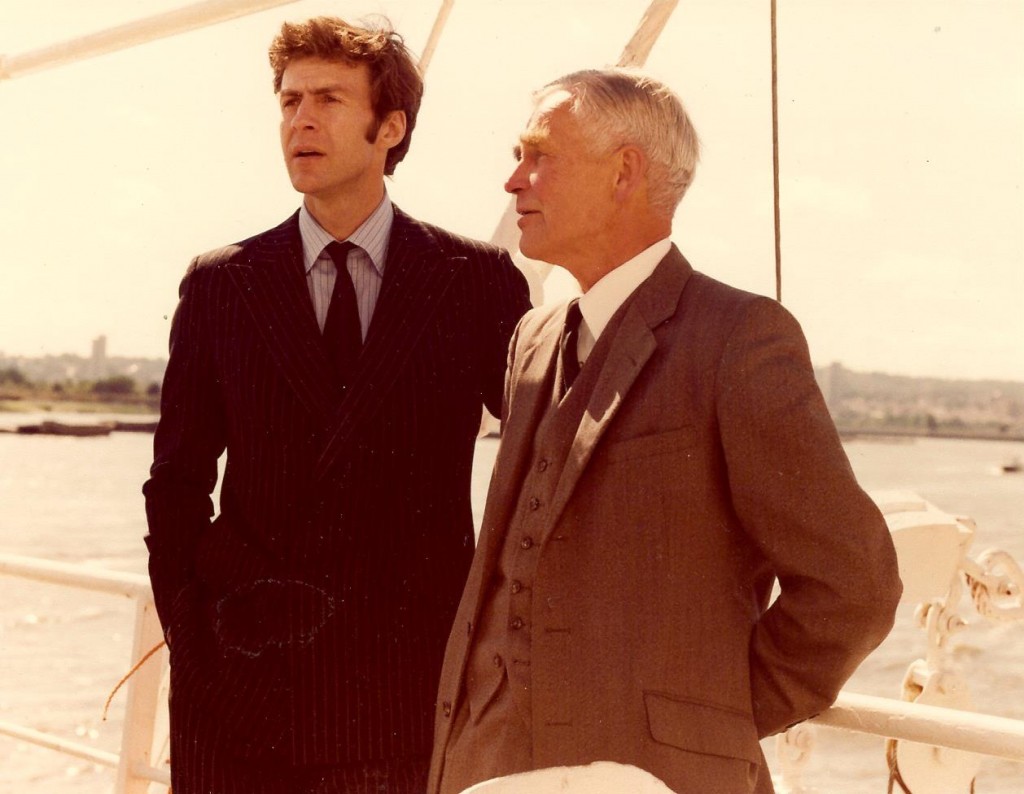 The post below was written by co-leader of The Coldest Journey, Anton Bowring, with specific reference to comments made by Fred Pohl and Bob Searle. Whilst it is not our policy to reply to such criticisms directly, it was felt in this case that a response was appropriate.
On June 19th Mr Pohl posted on Facebook: "If Fuchs [making reference to Vivian Fuchs, whose team made the first overland crossing of Antarctica in 1957/58] could cross or circumnavigate crevasses as wide as the ones that have stopped you, why could not you?". And in another post: "Crevasses are clearly shown up on satellite images, and there was no excuse for not being aware of their existence as well as their location. It appears that pre-planning was non-existent! A poor state of affairs in my opinion."
On June 24th Mr Searle wrote this message on Facebook: "I have read Mr Bowring's excellent blog and seen Mr Newham's video, but they do not answer my question. Fuchs certainly did come up against very formidable barriers, you can see photos in which his tracked vehicles are spanning wide crevasses. I am well aware that this was in summer, but as I said the cold and the dark of winter do not change how you deal with crevasses, and it is disingenuous to suggest so. To put it another way, if this was summer would you therefore continue your journey? Not all of your followers are as naive or as ignorant of Antarctica and her history as you might think. So please, enough of the flannel. I ask again: if Fuchs could cross or circumnavigate crevasses as wide as the ones that have stopped you, why could not you?"
Sir Vivian Fuchs who led the Commonwealth Trans Antarctic Expedition 1955–1958, the first ever crossing of Antarctica, was a good friend and enthusiastic supporter of Ran Fiennes. He was a member of our advisory group during the Transglobe Expedition 1979–1982 (the first polar circumnavigation of the World along a longitudinal axis). He was generous enough to support us with his expertise and vast knowledge of Antarctica. He also played an important role in devising much of our scientific programme. He was not just on our note paper. He was fully involved in the planning and decision making along with a number of other polar veterans of the time. His view, often stated, was that success and failure were, to a large extent, the result of luck. He was certainly not an arrogant man and would never have criticised anyone else who attempted to break new ground through human endeavour.
The Coldest Journey differs from Sir Vivian's expedition in that, apart from being a winter journey (not a summer one), ours was mounted as a single, one-way crossing and not, from two opposing shores. Sir Vivian and Sir Edmund Hillary started off from opposite sides of Antarctica (The Filchner Ice Shelf and Ross Island) and met at the South Pole. Sir Vivian then continued along Hillary's route using supplies from depots laid by Hillary and his team as well as from occasional air drops. Importantly, the expedition was, in large part, government supported as a contribution to the International Geophysical Year research programme. Thus, unlike our expedition, Fuchs and Hillary had public funding and were able to use two ships to position their separate parties in Antarctica over two seasons. The result of the distribution of supplies to the two locations was that each party was able to travel using relatively lightweight machinery and equipment. Fuchs had three Tucker Sno Cats (as illustrated in the classic photograph of the Cat in the crevasse). Hillary used modified agricultural Massey Ferguson tractors.
The Coldest Journey (also supported by the Commonwealth – but, alas, not with funding in our case!), was planned, following considerable research and development, to operate over one winter, travelling in one direction and without any depots along the route and no air support. The inevitable outcome was that our expedition would require more supplies and result in a heavier cargo. Tucker Sno Cats still exist and our own 'Snowflake', which we used to unload the SA Agulhas at Crown Bay, was similar to the ones used by Fuchs. These rubber tracked vehicles are unsuitable for the very low temperatures of winter. They weigh around 7 tonnes. For a winter crossing we needed altogether different vehicles each capable of pulling the 50 tons or more of supplies, accommodation and fuel. The only tractor (as previously stated) which could undertake such demanding work was the Caterpillar D6N. These machines, specially modified, weigh 25 tonnes. It doesn't take a mathematician to realise that a 25 tonne vehicle is more likely to break through a snow bridge over a crevasse than one of 7 tonnes.  For this reason, we chose a route which we considered, with the best advice available, would give us the least number of crevasses and awkward inclines from sea level up to the plateau at 3,000 meters. Despite the views of Pohl and Searle, knowledge of the terrain is very limited and satellite imagery certainly does not give definitive evidence. The fact that the wide tracked Belgian 8.5 tonne  Prinolth vehicles haven't encountered crevasses to the extent that ours have is clearly due to weight. It is an unfortunate discovery that, unbeknown to anyone, there were indeed substantially more crevasses than expected which the heavier D6Ns couldn't traverse. While our team are still in the area, albeit on safe ground for the time being, it doesn't do to be too complacent.  However, rather than be criticised, I think our team should be applauded for their skill thus far in keeping the CATs firmly on the surface. And, bear in mind, they still have the daunting task of getting back to the coast when their science work is done at the end of the year.
I have no doubt that, to some people, our endeavour may appear unsound. Indeed, in retrospect, and with hindsight, I'm sure that the knowledge we have gained can be used to develop and improve the whole concept. Hopefully, along with the scientific research, education and fund-raising for Seeing is Believing, that will be another of the positive outcomes of this project. I know that experience and further development of the vehicles (and some of the other equipment) will result in practical modifications and improvements for future ultra-low temperature work. Whatever the outcome, I look forward to following another team in their attempts to cross the most hostile environment on Earth. I shall certainly be cheering them on.
Anton Bowring
Image caption: Sir Ranulph Fiennes and Sir Vivian Fuchs in September 1979 on board the Transglobe Expedition ship MV Benjamin Bowring in Greenwich at the start of the first ever polar circumnavigation of the World.