Fact of the Day: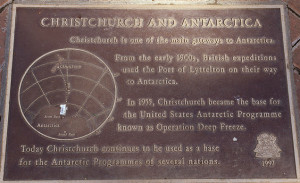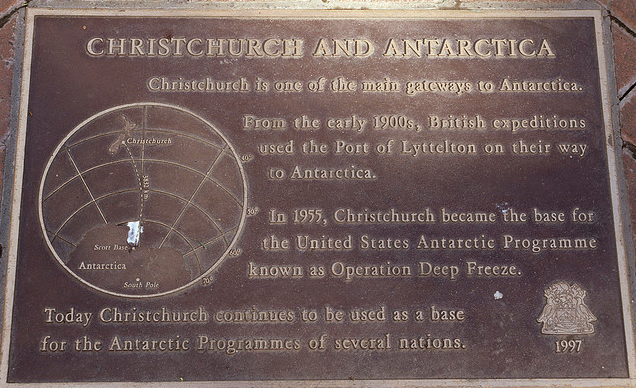 Gateway to Antarctica.
Above is a plaque found at the base of the Captain Scott statue in Christchurch, New Zealand. It reads:
Christchurch is one of the main gateways to Antarctica. From the early 1900s, British expeditions used the Port of Lyttelton on their way to Antarctica. In 1955, Christchurch became the base for the United States Antarctic programme known as Operation Deep Freeze. Today Christchurch continues to be used as a base for the Antarctic Programmes of several nations.
Image courtesy of by Leo Sagnotti