All in the Valley – by Brian Newham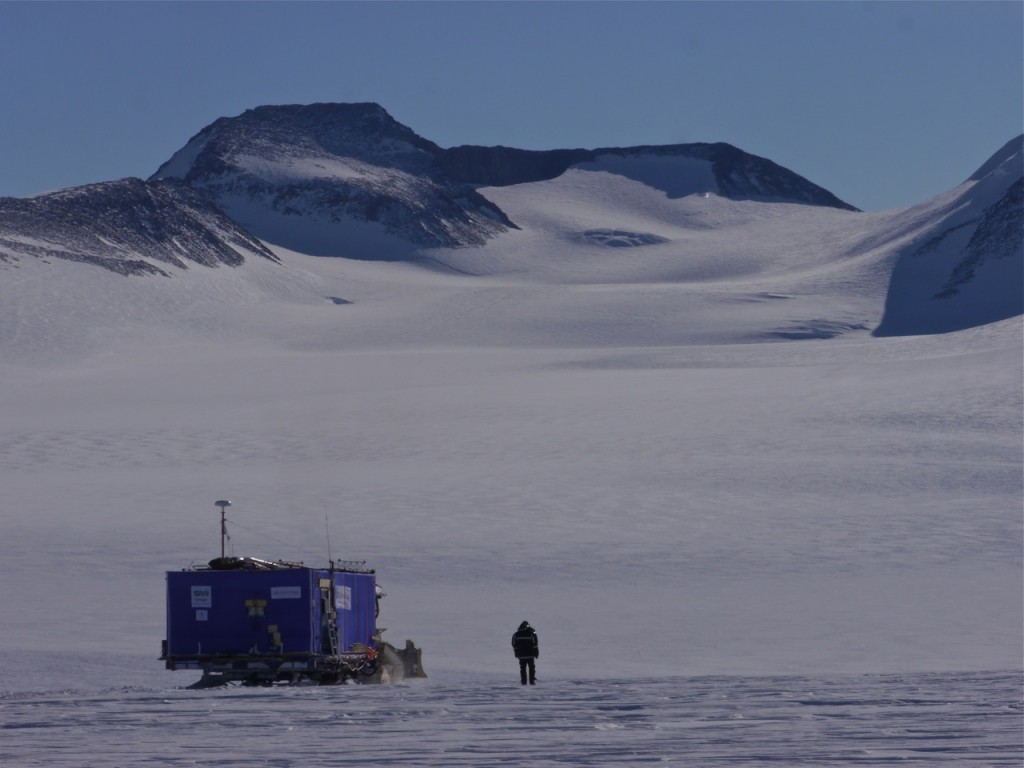 The excellent and stable weather continues and it has to be said that we are thoroughly enjoying it.
Today we moved all the remaining loads down into the valley without drama. It's nice to be through this section as there is both significant, and large, crevassing as well as an awkward sleep slope which has a nasty camber. The fuel scoots were brought down with a braking Cat at the rear but the rigid draw-bar on the cabooses made them slightly easier.
We are now camped amongst some spectacular scenery and our intention is to spend a few days here whilst we start to sort our many sledges in the more pleasant conditions. There's going to be a fair amount of digging as we empty the winter drifts but what a lovely place to lean on a shovel.