Ice Team a "Coiled Spring" as Delay Looks Likely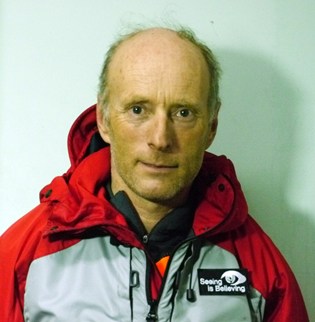 Brian Newham described the Ice Team as being like a "coiled spring" on this morning's Daybreak programme on ITV, as he announced that today's scheduled launch may have to be postponed.
Speaking via satellite phone from inside the living caboose, Brian told the presenters that that high winds and poor visibility meant it was "increasingly unlikely" the team would make the 1200GMT start, as the conditions were too fierce to allow the Ice Team to get to the coast 2km away for the official beginning of the 4,000km crossing.
Sir Ranulph Fiennes was in the studio talking about his disappointment at not being with the team, but wished the guys well and said he had every confidence that they were the best people to take on the challenge of making the first ever crossing of the Antarctic in winter. He also managed to get in a mention for our aims to raise $10m for Seeing is Believing. Not always easy with controlling producers around – good man Ran!
In case you missed it, you can check out the interviews on ITV Player when they become available later today.