They Start 'em Young in Ireland
While the team continue to carry out their daily science duties and general upkeep of the Ice Train, Richmond Dykes took some time out to remind us of his obsession with all things mechanical…
TCJ Biography Adjustment – by Richmond Dykes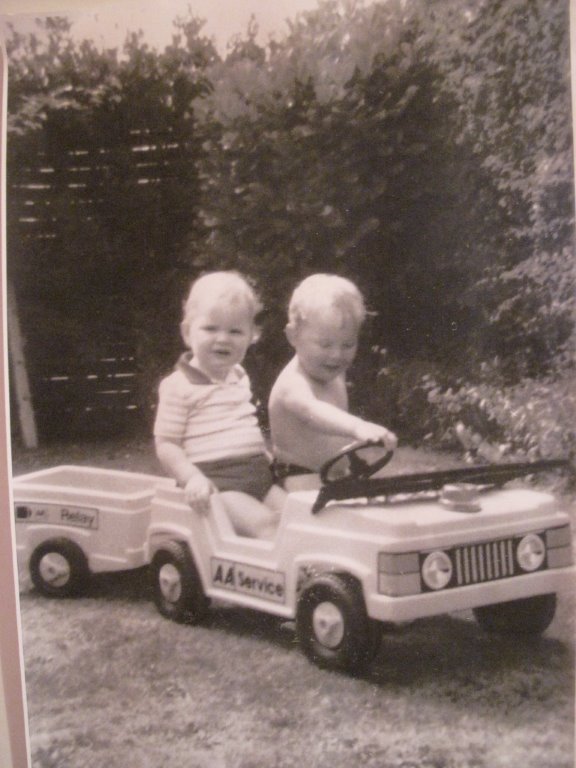 As l may have mentioned in the past in my Coldest Journey biography I have loved all things mechanical, electrical and steam related.  As a rule of thumb, pretty much the bigger the better, as a young boy I can remember my grandpa taking me out in the car to see various building sites and quarries around the Cookstown area in Northern Ireland.
My appetite for such things was never quenched, every Friday after school the same regime was followed and normally ended up at the largest of quarries and factory in the area Lafarge Cement.  From the road at the back of the quarry you could see large loading shovels, dump trucks and diggers of varying sizes which kept me interested for hours.
Little did l know that about fifteen years later l would be working for Finning and be supervisor for the maintenance and repair of all of the Lafarge mobile machinery from their large workshop at the Cookstown site.  A great factory environment to work in, there was many a day's craic had there with the Lafarge employees, who will remain nameless till l possibly publish a book someday.
I would just like to take this opportunity to say thank you to everyone at Lafarge Cookstown, Cauldon and Sapphire for supporting me while l have been down here.
Now getting back to the whole reason for this blog is to say that l may have been mistaken in my earlier biography.  It has been brought to my attention that my love for all things mechanical started at a very young age working for the AA, thankfully it is past the 7 year mark and the HMRC will not be able to look into back tax.
I would like to say a big thank you to Robin and Ruth Brown for sending me the picture down here, there son Peter is sat in the car beside me.
PS I am the good looking topless one!!!