The Sun Returns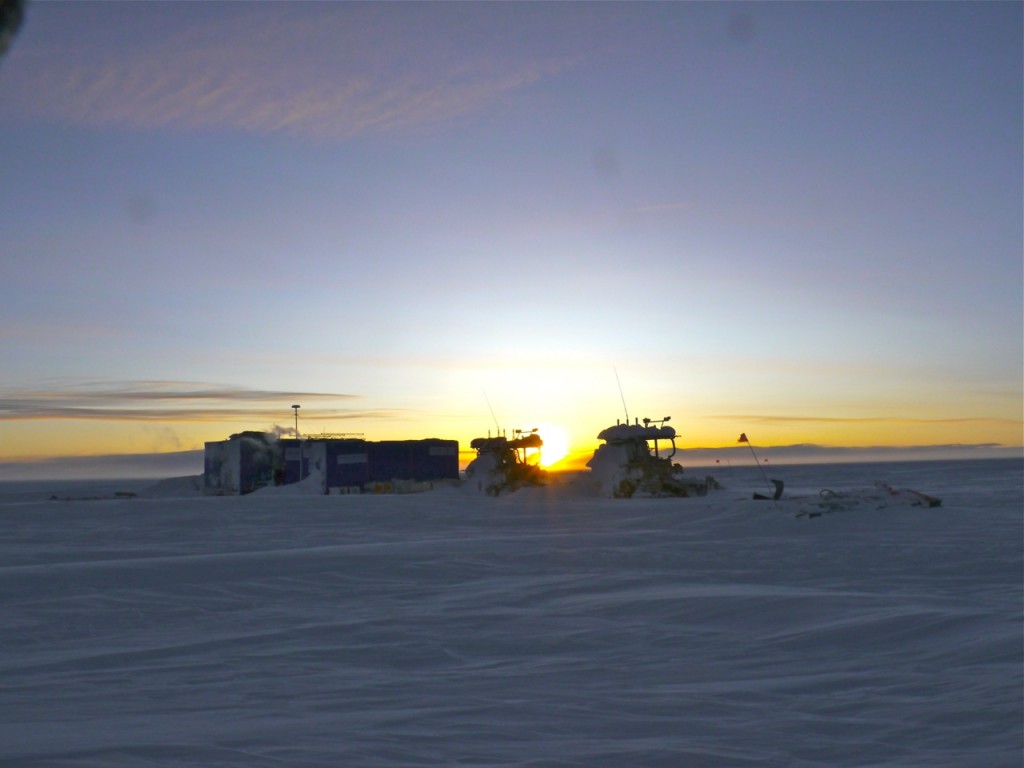 By Brian Newham
The first sight of the sun after a polar winter is very definitely a significant moment.
For the last few days we have been experiencing high winds and very poor visibility, and it's been frustrating to know that the sun has briefly crept above the horizon and yet remained hidden from our view. Today our moment has arrived and we have enjoyed our first glimpse. Of course, it's very low in the sky, it hasn't stayed there for very long and there is no warmth but it's hugely significant. Suddenly we have shadows and more vibrant colours and an overwhelming feeling that the season is changing very fast.
The dark months have been shorter than we expected simply because we didn't get as far south as we had hoped, but it still seems like a long time since we last enjoyed the sun.
In the weeks to come we expect more poor weather as at this time of year there are large temperature difference between the coast, where the sun has risen, and the interior, where it is still dark and very cold. It's also the time of year when the Antarctic weather systems, which have isolated themselves during the cold winter from more temperate latitudes, start to be influenced by events further north. It can make the weather become very turbulent and changeable. The seasons are changing but winter is not yet over.
Our days will lengthen rapidly – tomorrow we will have gained another 9 minutes of sunlight and by the end of Aug we will have 8hrs 31 minutes. It certainly changes fast and at this latitude by early November it will be 24hr sunlight. What a place !