The end of another day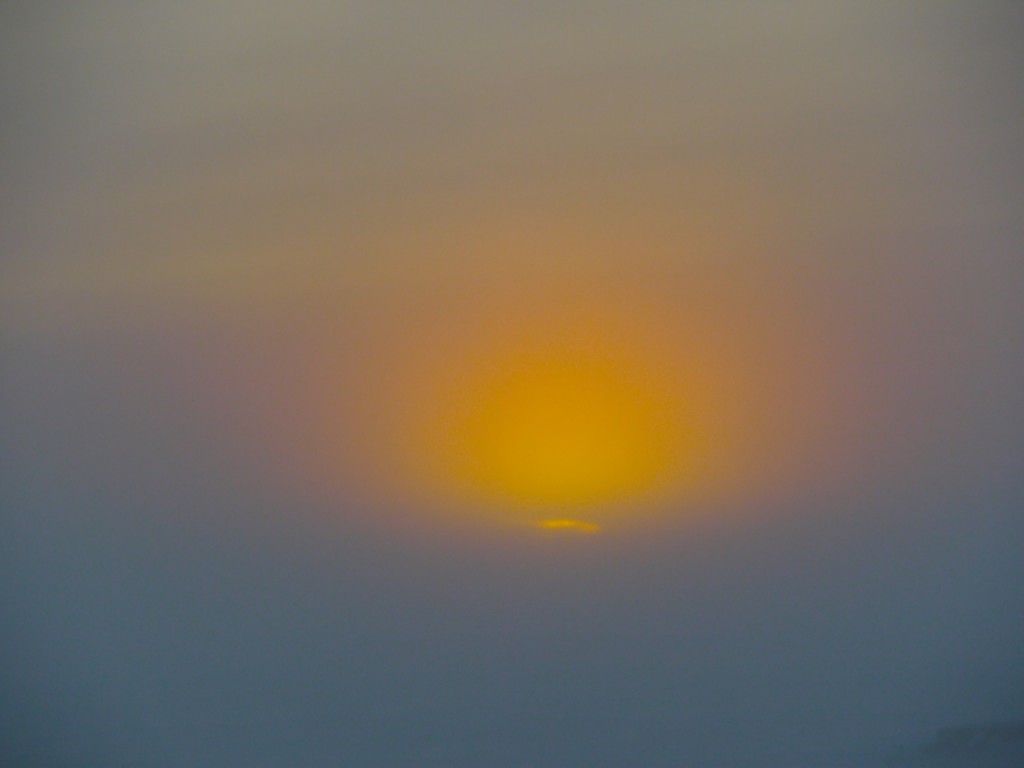 It's been a lovely day with clear blue skies but the temperature has remained stubbornly in the low minus 40s and the wind above 30 knots. Several of us have been out for local walks but you need to keep your jumper on.
This picture shows the sun dipping behind a haze of drifting snow.
By Brian Newham