Moving Camp – by Brian Newham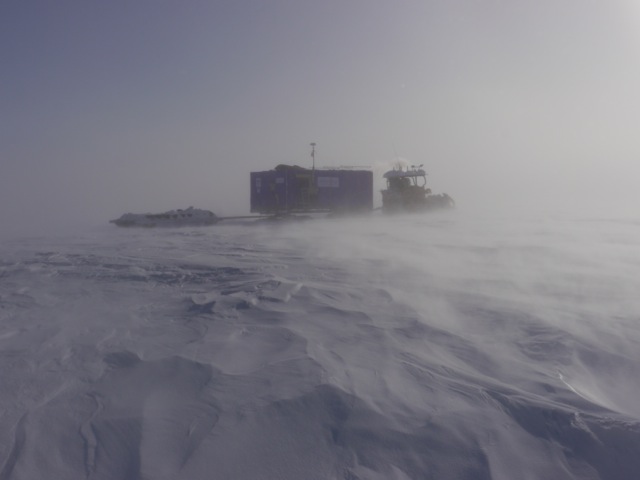 Today was a productive day. Overnight the wind eased slightly, although it was still over 40 knots, but more importantly there was less drifting snow in the air so visibility improved to a hundred meters or more. Added to that was an almost cloudless sky so surface contrast was good. It was time to move camp.
After several hours of final snow clearance and a few tweaks on the skis to break the icy bond, it was a straightforward job to drag the cabooses out with the Cats. A bit of pushing and pulling and we had everything lined up and ready to roll – the Living Caboose and a fuel scoot behind one Cat and the Science Caboose, storage container and another fuel scoot behind the other. We split the loads like this to spread the risks – food, communications, emergency equipment etc is divided up so that if anything bad should happen to one load we have essential survival equipment in the other.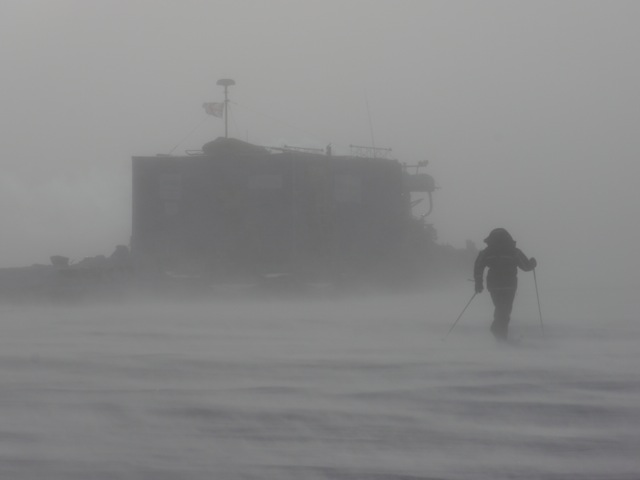 After an early lunch we lurched northwards and said farewell to our winter camp which has been our home for over four months. Mixed emotions as we turned our back on the south, which had been our goal for so long, and turned our thoughts to edging homewards, of easing away from this relentlessly windy place, of loosing altitude and finding it easier to catch our breath and of being able to make a really hot cup of tea – at nearly 3000m water boils at about 90C and that plays havoc with an Englishman's brew.
We made good progress through the afternoon and passed the fuel scoots which we had moved over the last few days. With 9.5km under the tracks we camped shortly before what we know will be a difficult section. As I write the Cats have turned south again and it's likely to be a late night as we gather the 12 fuel scoots which are about 4km behind us.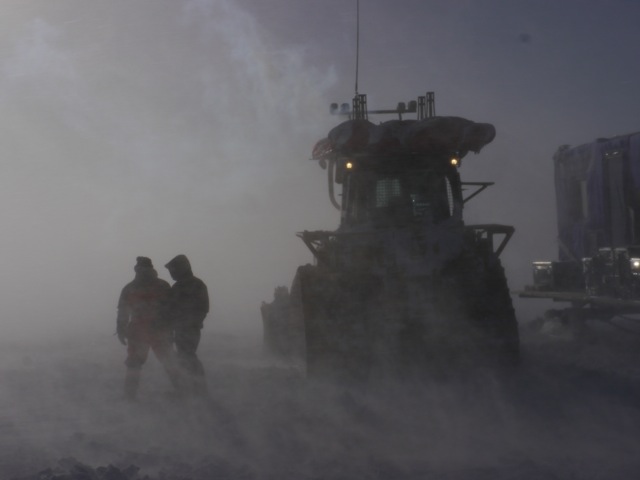 Ahead of us lies 10km of nasty terrain. Lots of hidden crevassing which is very unpredictable in its direction. It helps having passed through here before but we will still need to take great care and the ground penetrating radar is going to be busy. In this kind of terrain we will be breaking the loads down to reduce the weights and at the same time that increases our manoeuvrability so we can twist and turn. The down side to that is that we will have to pass through as many as 14 times as we shuttle our load forwards. Within that 10km stretch we found only two small areas that we consider moderately safe so we will use them as staging posts and possible camps.
We could do with a nice settled period of weather and progress is likely to be slow through this key section of the route.
We are on our way.