Bang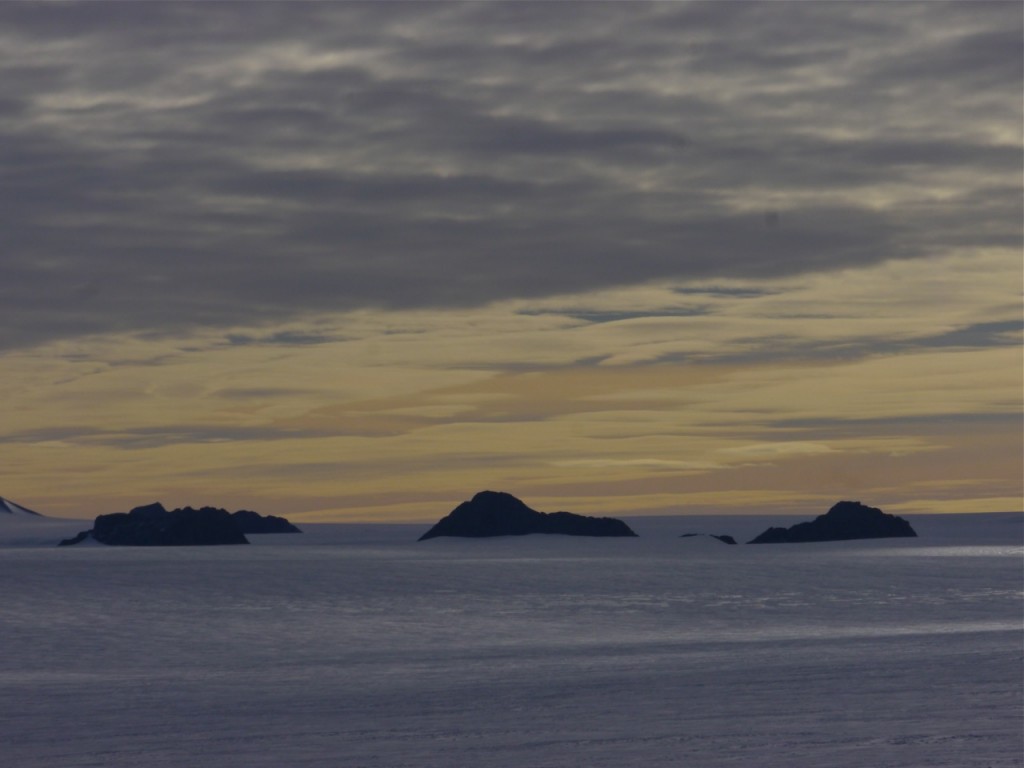 By Brian Newham (sent to Operations UK earlier today over a slow internet connection)
At last everything is falling into place: the weather looks good and within just a few hours we expect to see an aircraft landing on the skiway. Onboard will be a group of scientists at the beginning of their summer season's work at Princess Elisabeth Station. As they get out of the aircraft we will say our farewells to the Belgian team that have become our friends and climb in for the start of our journey home. It will be strange to leave our caboose which has been our home for so long and it will be a huge separation from our journey and all that it has meant. I think there will be some quiet moments and five emotional minds as we climb into the sky and I, for one, will be looking to the south.
With the weather as it is we should have a scenic flight with an airborne view of another part of this amazing continent. A couple of hours later we will land at the ice runway near the Russian station of Novolasareskaj and waiting there will be the much larger IL76 jet aircraft – an impressive operation landing such a large aircraft on wheels on hard blue ice.
We are expecting a long wait at Novo and if all goes according to plan we will be northbound soon after midnight which will get us to Cape Town early next morning.
Meeting us there will be Ran and Anton and various partners and girlfriends and with it all a sensory overload. Bang.