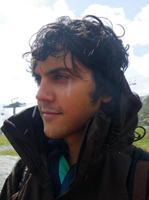 After graduating from the University of Leeds, Mark briefly worked as a journalist before going down an ambitious entrepreneurial route involving himself in various ventures from sourcing rare automobile literature to establishing a property development company.
Mark got involved with The Coldest Journey after being contacted by Sir Ranulph Fiennes whilst he was working in the Jungfrau region of Switzerland.
Always on the lookout for adventure, Mark recently competed in the Clipper Round the World Yacht Race, encountering a variety of challenges from cyclones to piracy. This was his second preference due to his partner preferring that he did not commit to an attempt of ascending Everest.
Mark is happiest outside, sailing, surfing, skiing, cycling, trekking, climbing and generally getting muddy, wet or a combination of both.
For The Coldest Journey, Mark began primarily working on developing and expanding the Education Initiative, but has since got involved with numerous other aspects of the Expedition from Operation HQ in London.